On September 14, 2007, my wife, 17-month-old daughter and myself went on a day trip to Yosemite Park. We arrived at the Big Oak Flat entrance from Rt 120 at around noon then drove in approximately 4 miles when we saw a beautiful black bear cross the road ahead of us. A great start to our day at Yosemite.

As you drive through the park you climb to over 6,000-foot elevation before descending into the valley below with incredible views of the mountains and cliffs surrounding you.

After awhile the road splits off and you are traveling on a one-way road for sometime. These one-way roads run on either side of the Merced River. Inbound on the South side, outbound on the North. After passing the entrance for Bridal Veil Falls and continuing past Sentinel Beach we decided to stop at Sentinel Meadow, as there was an interesting boardwalk that went across the meadow approx 200 yards to the Merced River. We walked the wooden trail to the river where there were large sand banks all around.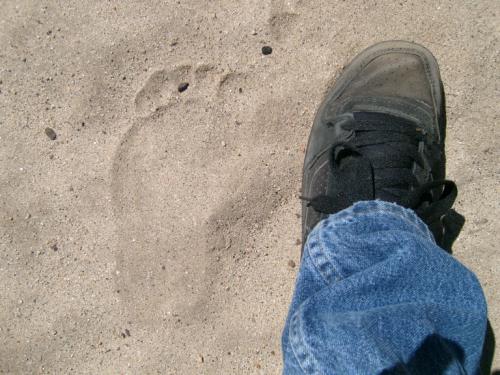 While my wife & daughter played around the river I decided to check out the sand banks for any possible tracks. I found a few deer tracks, shoes tracks, some bare human tracks and then some tracks that looked similar to human but different more like Bigfoot tracks.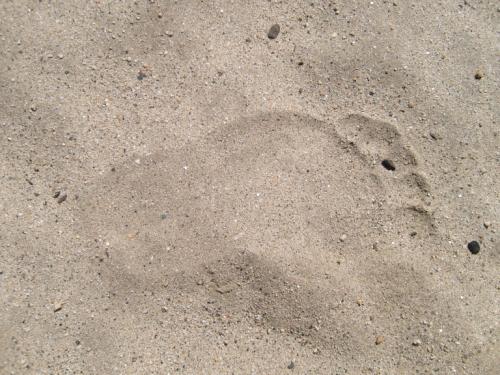 All but one left foot track were in poor condition. The tracks also were not in a traveling from point a to point b sequence. They were more sporadic as if it was looking for something. What really con- fused me about this was the size of the tracks they were approx 10 inches long. How could this be from a bigfoot I kept asking myself. Well there has to be young Bigfoot and I'm sure they are more curious then adults thus the confusing pattern of tracks.

I took 1 shot of the track itself and then 1 shot of the track with my shoe next to it for comparison. I wear a size 10 shoes that happens to be approx 11 1/2 inches long. To me the track is of a juvenile Sasquatch no more than 5 ft in height. The toe line is not as sharp as a human and there is no sign of an arch that would be typical in a human foot. Also the track looks too wide verses its length to be human not that the sand didn't cause some distortion.

After I took the pictures we left the area to get lunch at the visitor center. I couldn't get this out of my mind so we decided to return there after lunch and check the area out some more. We arrived back there about 2 hours later and discovered that due to the wind that had come in during lunch, the tracks had been almost completely erased. I looked around the area for any other possible signs but found nothing.

I want to add that this was the last day of a three-week vacation of hiking and just exploring Washington, Oregon and California for any sign of a Sasquatch. I found nothing of interest until this Yosemite trip and to be honest I had pretty much given up by this point.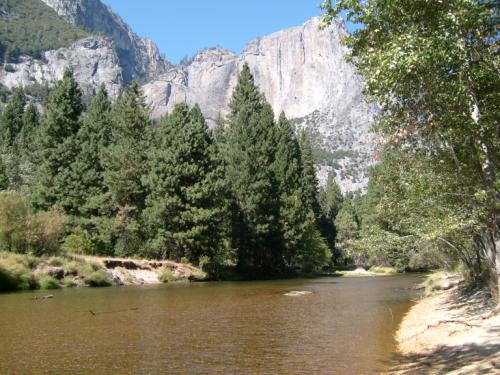 This was just a family outing and with my interest I checked the sand bank purely for the heck of it. This could be human and it could be faked, as I didn't see who or what made it, all I can do is document & present it.

With regards, Joe C.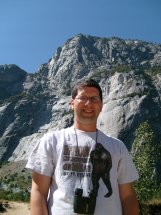 Back to Stories?
Back to Bigfoot Encounters Main page
Back to Newspaper & Magazine Articles
Back to "What's New" page
















Portions of this website are reprinted and sometimes edited to fit the standards of this website
under the Fair Use Doctrine of International Copyright Law
as educational material without benefit of financial gain.
http://www4.law.cornell.edu/uscode/17/107.html
This proviso is applicable throughout the entire Bigfoot Encounters Website.