Wisconsin Boys Say They Saw Bigfoot
November 15, 2006 --Waukesha County Wisconsin — Is it Bigfoot or some other mysterious creature? Whatever it is, it seems to be on the move.
Last week there was a sighting in Washington County. Now, he's been spotted in Waukesha County.
As Courtney Gerrish explains, the description is the same, a seven-foot tall hairy "monster."
David and Dillon were out jumping on the trampoline a week ago Sunday when they saw something scary.
"We saw just a hairy monster on the corner of the woods. I saw it leaning on a tree."
"The trampoline is just about 110 yards from the edge of the woods."
The two friends walked us back to the exact spot they believe they saw Bigfoot.
"I was pretty scared when I saw that."
David Radeztsky's mom brushed the boy's off.
"What was your initial response? I said oh that's nice, just trying to be a good mother but not believing it."
Five days later she heard about the sighting in Washington County.
"Then I saw your newscast and I thought that was interesting because it's not too far from Holy Hill where we live. If Bigfoot was in the area maybe he did stop by our backyard."
David and Dillon are sticking to their story.
"I think that he was in the Wisconsin and that he is real"
The parents would like to know what they saw especially if it's a wild animal.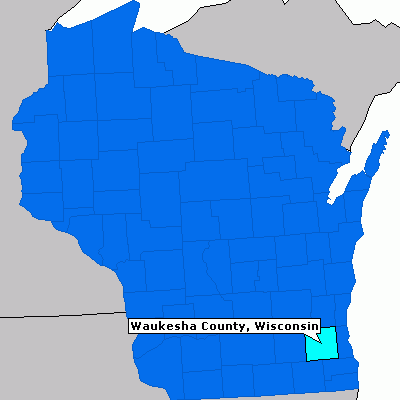 Back to Stories
Back to Bigfoot Encounters Main page
Back to Newspaper Articles of interest
Back to Bigfoot Encounters "What's New" page
























Portions of this website are reprinted and sometimes edited to fit the standards
of this website under the Fair Use Doctrine of International Copyright Law
as educational material without benefit of financial gain.
http://www4.law.cornell.edu/uscode/17/107.html