Summer 2012 -- For readers who do not know what trail tape is, briefly it can be used as a directional aide; a way-marker. It comes in a roll of various lengths; is fluorescent hunter's orange or yellow "easy to tear," pliable plastic tape used to mark a thing or pathway. By tying lengths of trail tape around bushes, saplings, logs or trees, it keeps land surveyors and hunters and hikers from becoming lost. Visualize inch-wide electrical tape; it's stretchy non-adhesive plastic tape; it also comes in sticky tape.

Coeur D'Alene, Shoshone County Idaho: This story begins when my son and I went bow hunting elk in September 2011 on the upper end of the Coeur D' Alene River in Shoshone County of northern Idaho (unit 4). We camped adjacent to Independence Creek at Trail Head 22. I hunted east of our camp off of F.S. 3099 (Forest Service Road), as the crow flies no more than three quarters of a mile.

When I left the road the initial climb was very steep across open ground which led into a wooded area. At this point I picked up a game trail followed it as best I could by placing "trail tape" as I went (my trail tape is pink with glow in the dark striping. I located an elk wallow which was being used often, so I concentrated hunting in that area.

I usually hunted from 1-18th of September and my son bow-hunted through the end of the early bow season on 30th September. Neither of us got an elk during this time so we planned to hunt again late in the bow season 10-16th of December.

I was apprehensive about hunting this late into the season at an elevation above 4000 feet. We decided to take two vehicles for this reason. We departed on 9 Dec and 25 miles out from our hunting area came to the portion of the paved road where the county ceased plowing the fallen snow. We forged on and did manage to make it to a point about a half mile from where I was parked on Forest Service Road 3099. We climbed on up to where we would be hunting.

That night we slept in the back of my son suburban and got up before dawn, strapped on our snow shoes and started up the road with bows in hand. The going was considerably tough on my snow shoes. We climbed up to the point where we picked up my "trail tape" previously laid down in the woods and slowly made our way. With heavy snow on the ground following the trail tape was a must. A few times we lost the trail, but managed to eventually find it with the trail tape.

On one such occasion we managed to find the trail tape, but here is where I was left wondering how in the hell my trail tape managed to end up 12 feet high in a tree, tied onto limb extending out from the tree 6 feet with a diameter of no more than 2 inches. I'm 5 feet 5 inches tall, unable to reach that high all I could do was stand there and look at it. At the time there was 2 feet of snow on the ground (no tracks present), so it was really 14 feet from the ground.

Later, I told a friend of mine who is a bigfoot investigator. He related to me a story about a man hunting in Oregon on horseback who was also putting out florescent trail tape, only to find the trail tape tied to his horse's mane the next morning.

We could not explain how my trail tape managed to be tied at that height, all I know is the only way it could have been done by anyone else, is if they carried an extension ladder up the mountain and I can assure you, based on how steep it is; that did not happen. (Drue M. June 7, 2012)

For me, the interesting Sasquatch behavior in Drue's story tends to be how the Sasquatch apparently watched carefully and then mimicked the hunter deploying his trail tape to the trees. He couldn't possibly have known the reason for the trail tape or he wouldn't have removed it. Apparently though, the tape was an attractant. We often hear about them mimicking us in other ways or acting out what they hear & see us do.

Field people take note, it might be an interesting field test to wrap florescent trail tape around a tree where a trail camera is deployed; apparently a few Sasquatches find the colorful tape fascinating.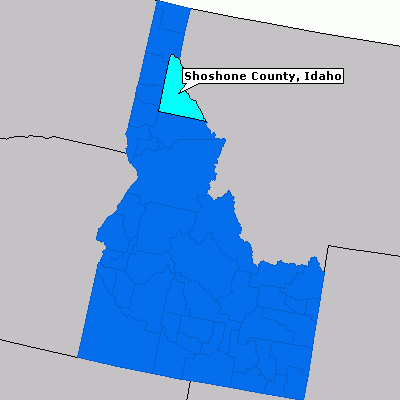 Back to Stories
Back to Bigfoot Encounters Main page
Back to Newspaper Articles
Back to "What's New" page





















Portions of this website are reprinted and sometimes edited to fit the standards
of this website under the Fair Use Doctrine of International Copyright Law
as educational material without benefit of financial gain.
http://www4.law.cornell.edu/uscode/17/107.html