A couple were mushroom hunting along Big Walnut Creek in western Indiana.

The two had separated to cover a bigger area in the forest looking for morel mushrooms. In Indiana these are a gourmet delicacy and are sold for $20.00 to $30.00 per pound. The man was finding several remains of mushrooms that had already been picked and he had decided that other mushroom hunters had already picked the area.

His wife was finding the same thing and she was losing interest in finding any mushrooms. She had decided that the mushrooms that had been already picked had been done so very recently.

Then she spotted a very small one that apparently been missed by the earlier hunters. When she bent over to pick it she could hear a breathing sound. When she looked up she could see a man, he was about 50 feet away was staring at her.

As she looked closer, she could see it was not a man but as she described it as a man/ape covered in blackish- brown hair about 7 feet tall standing next to a tree and it was motionless. The more she looked, it became like a statue, completely motionless.

She looked in the direction of where she thought her husband was and when she looked back where this creature was standing, it was still there except now it was completely behind the tree, all she could see was it's shoulder; -it was being very still.

She yelled and started running through the forest in the direction of where they had parked their truck. Her husband hollered back and he set out to find out what was wrong. When he found her she was back at the truck shaking uncontrollably.

She told him what she saw and he remarked that he kept hearing something following him and he thought that it was his wife and now he realized she had been looking for mushrooms in the opposite direction of where he was hearing footsteps and low vocal like chatter.

They did not call the police, but heard about my research in the subject and contacted me.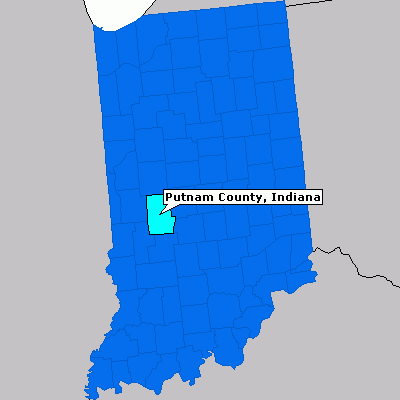 Larry Battson
Wildlife Educational Services


Back to Stories?
Back to Bigfoot Encounters Main page
Back to Newspaper & Magazine Articles
Back to Bigfoot Encounters "What's New" page
















Portions of this website are reprinted and sometimes edited to fit the standards of this website
under the Fair Use Doctrine of International Copyright Law
as educational material without benefit of financial gain.
http://www4.law.cornell.edu/uscode/17/107.html
This proviso is applicable throughout the entire Bigfoot Encounters Website.