I grew up in a small village called Ballesteros in the province of Illocos del Norte in the NW corner of the island of Luzon in the Philippines; then we immigrated to the United States in 1974.

When I was a child, there were often traveling carnivals that would come through our town. One carnival advertised 'a cannibal' that we could go into a tent to walk passed and see. When I went in the tent, I saw a huge (6') muscular, stocky & hairy creature that was held in a cage. It had an ape-like face and was rattling the cage. They were feeding it raw meat. The man who had the creature said it came from Sarawak on Borneo.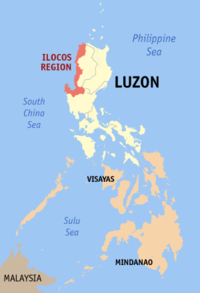 We were just a lot of kids from the village who went to see the Carnival that was in town.

Esteban (Steve) L. Yanit
Eugene, Oregon
REMOTE_ADDR: 67.1.54.123
Sunday, November 9, 2003 at 14:10:55

Back to Stories?
Back to Bigfoot Encounters Main page
Back to Newspaper & Magazine Articles
Back to Bigfoot Encounters "What's New" page



Portions of this website are reprinted and sometimes edited to fit the standards of this website
under the Fair Use Doctrine of International Copyright Law
as educational material without benefit of financial gain.
http://www4.law.cornell.edu/uscode/17/107.html
This proviso is applicable throughout the entire Bigfoot Encounters Website.