First of all, please don't judge me for reporting this story after so many years.
I realize the information may not be useful to anyone, but in case it is, here's my story.
I believe it was either June or July 1998. I had recently been transferred off the USS Beleauwood stationed in Sasebo, Japan at the time. I hadn't made many friends at my new command yet, had just quit smoking, and was trying to find something to occupy my free time. Having no real friends yet, I had plenty of time. I discovered the local main base had an outdoor supply rental area and I started hanging around there since I like to hike, fish, and generally loved outdoor activities.
Eventually, the old guy working there (I think he was 70 or 75), you know the type old and cranky, tough and wiry. He basically dared me to go hiking in the backwoods up in the Olympic Peninsula. Well, I did and basically took to it like a fish in water. I started hiking all the trails, starting north and working my way down south.
So Friday at work came and I packed my gear into my car and headed to the trailhead. Still had about 4 good hours of daylight and I wanted to make good time. I made it about 6 miles to an established campsite where I could light a fire, set up camp and got comfy. Saw some deer and mice. Went to sleep, rained during the night (imagine that in the Olympic Forrest!). The night was basically quiet and I fell asleep to the sound of the stream right next to my camp.
Morning came. First, I ate then I packed up and started the rest of the hike up to Bear Camp. It was a peaceful Saturday morning and I appeared to have the trail all by myself as I hadn't seen anyone or vehicles when I came in. I made it to Bear Camp pretty uneventful - I saw an Eagle or two and some other wildlife but nothing out of the normal. I set up camp and this is the pivotal part, at least to me it is.
The tree I picked to put my one man tent under had very large down-sweeping branches that stopped about 3 feet or so above the ground. This was on my left. The branches were completely full and there was only about 1 foot of space under them to the ground. Needless to say, you wouldn't expect something like a bear or larger to get through that without notifying you.
On my immediate right was a huge root that was approximately 2 feet vertical and tapered out nearly 25 feet down to the ground. I think the root was about 8 maybe 9 inches wide and tapered smaller the closer it got to the ground.
There was a bear line about 35 - 40 feet in front of my tent. It was about 15 feet off the ground. BTW, bear camp is roughly 12 miles in from the trailhead and is above the fire line in elevation. It's pretty secluded is what I mean and I still hadn't run into anyone. I was all alone.
I set up camp, cooked dinner, put all my trash and food on the bear-line and got in my sleeping bag. About 30 minutes or so, I heard what I assumed were deer trying to get my food. They eventually gave up and left. I drifted off to sleep. I'd guess about two hours later I was awoken by what sounded like an extremely large animal. It walked around the campsite about 3 or 4 times. I say this because it really freaked me out and I wasn't paying attention very hard. Whatever this was then walked over by the branches on my left, stopped and made like a double grunt type sound, facing in front of me out to the prairie. There was a response about 5 maybe 10 seconds later of that same sounding grunt but only one this time that came from that direction maybe 250 feet or so away. Then, there was absolute silence which lasted about 10 minutes. I was totally freaked out and had my Huge Swiss Army Knife open and held in my hand incase whatever it was decided to mess with my tent and me. Eventually, I started noticing bug noises and realized that whatever that was had left the area. I stayed awake the remainder of that night, packed up my crap and left without even eating.
I never really believed in Bigfoot but they've been showing a lot of shows on the subject and well, I thought I'd share my story with someone and maybe somebody with a lot more education in this subject might get a chance to check this trail head out sometime. And if they do, maybe they'll find something.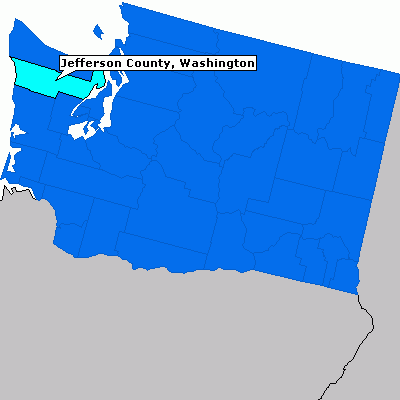 Thank you,
Tom H.
Wednesday, February 16, 2011


Back to Stories
Back to Bigfoot Encounters Main page
Back to Newspaper & Magazine Articles
Back to Bigfoot Encounters "What's New" page



















Portions of this website are reprinted and sometimes edited to fit the standards
of this website under the Fair Use Doctrine of International Copyright Law
as educational material without benefit of financial gain.
http://www4.law.cornell.edu/uscode/17/107.html