I was hiking the Appalachian Trail in the Berkshires of Western Massachusetts when I came upon a dead hemlock branch that was somehow twisted and pulled out of the tree. It left about a 7" cone shape hole in the tree. This is a live hemlock tree with no rot. I don't think I could even do this myself with two pipe wrenches.
When I got to this stream this was very visible. The grain fibers were still twisted and the branch stub was pulled from the tree and then stuck back in the same way.

I turned the branch around to take this picture with my Montana GPS. Here are the coordinates N42 17.523 W73 09.053
I-90 & RT-20 are to the left (SW) of the photo .35 miles or so, located in-between Lee & Becket Mass.
Nearby was a foot print with toes. The print was a little bigger than my hiking boots (size 9). Perhaps someone was very stressed out to have to cross Interstate I-90??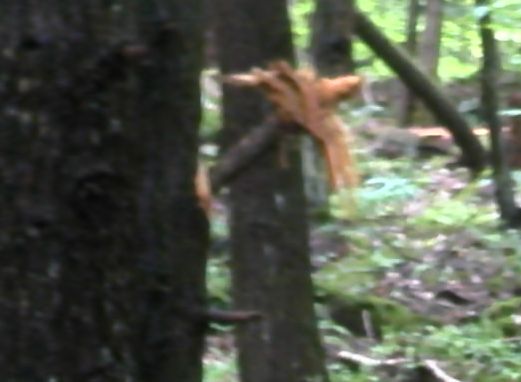 Gene Parenteau
September 24, 2012
Photos (c) Gene Parenteau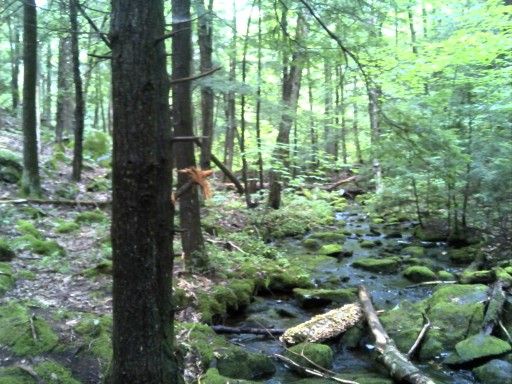 Back to What's New?
Back to Stories??
Back to Newspaper & Magazine Articles
Home/Main


Portions of this website are reprinted and sometimes edited to fit the standards of this website
under the Fair Use Doctrine of International Copyright Law
as educational material without benefit of financial gain.
http://www4.law.cornell.edu/uscode/17/107.html