Teller County, Colorado
Photos taken Sunday January 23, 2005
– near Crags Campground NE of Pike's Peak & SE of Divide, NE of Cripple Creek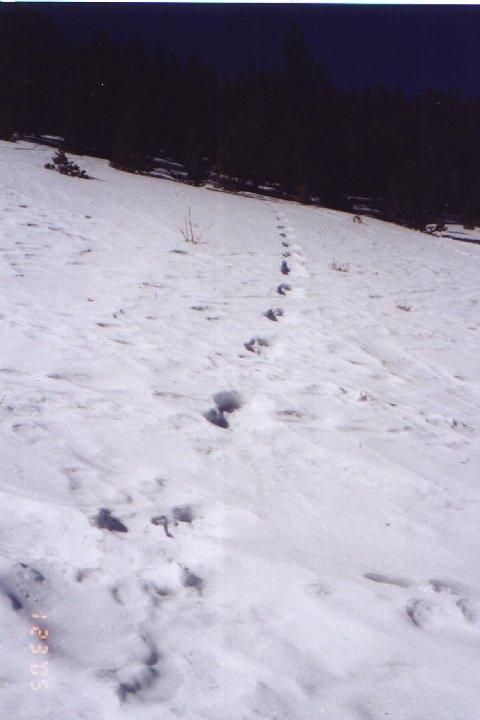 "Although I never did get any exact measurements, each individual impression was approximately 2 feet long. I'm certain there was some melting and refreezing because it was sunny and mild when I was there and the last snowfall was 4 or 5 days earlier, so the tracks could have been there up to that long. Allowing for melting, I think it was very safe to estimate those tracks at at least 20" each.

The stride does not change in those conditions and it was easily between 6 and 7 feet. Even for a very large creature, I have to assume that was a downhill stride, if not jog." ...D.P.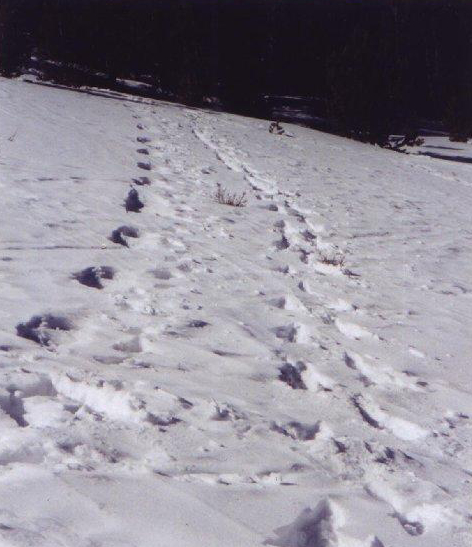 Note how tracks snake through
the trees in this photo...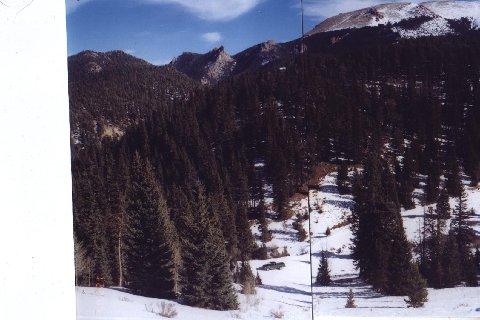 "This picture is looking due east from the top of the trackway at the northslope of Pike's Peak and the Crags."

"My truck down below gives you an idea of how far up the hillside the tracks were. "


...D.P.


Back to Colorado?
Back to What's New?
Back to Newspaper & Magazine Articles
Main