February 2009 -- East Stave Lake,
British Columbia, Canada w/photos

Up in B.C., researcher Randy Brisson and his son Ray happened to be in the mountains again recently and during their walk down a remote logging road, found some interesting tracks in the snow that he said couldn't be more than 15 minutes old.

One set of barefooted imprints happened to be a tiny 5 inches long w/5 toes and went for along ways in the snow on the apron side a logging road. Notice the tiny splayed toes of the baby...splayed toes are the result of an inherited defect. Photos attached. The other tracks were of an adult, approximately 14 inches long, also with splayed toes that showed in the slushy snow.

The trail of adult tracks were in a straight line, no off set, left-right imprints. They were very fresh tracks and could be seen following deer tracks that eventually went into the bush. The Brisson's took a video of the tracks as well as these stills. Randy wrote to say he could "hear the Squatch in the bush; they threw rocks at us!!" Seeing the tracks involved a baby, the two men left the area right away.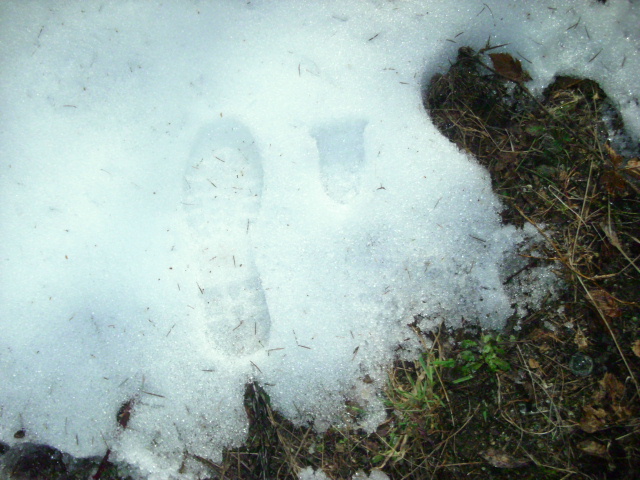 Above: Randy Brisson's left boot mark & baby track Feb. 2009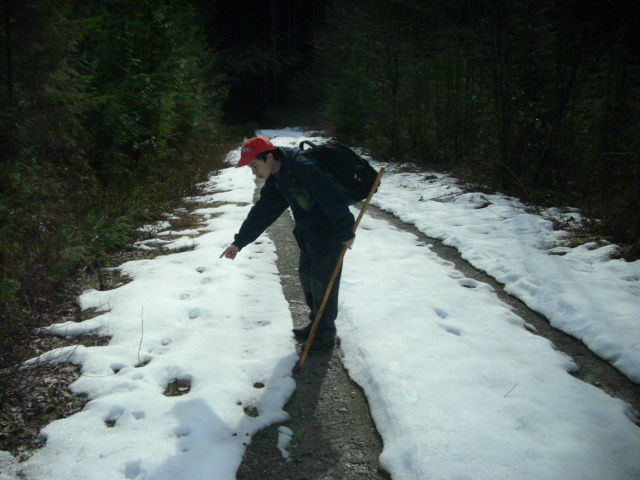 Above: Ray Brisson pointing to wandering baby tracks...February 2009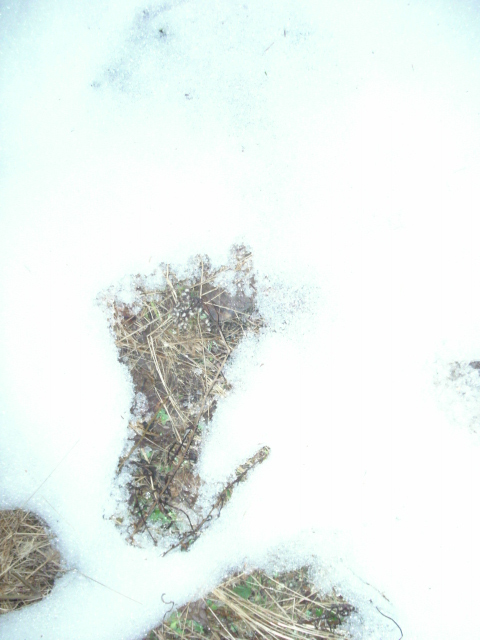 Above: The adult 14 inch track w/splayed toes
that ran along side the baby tracks above...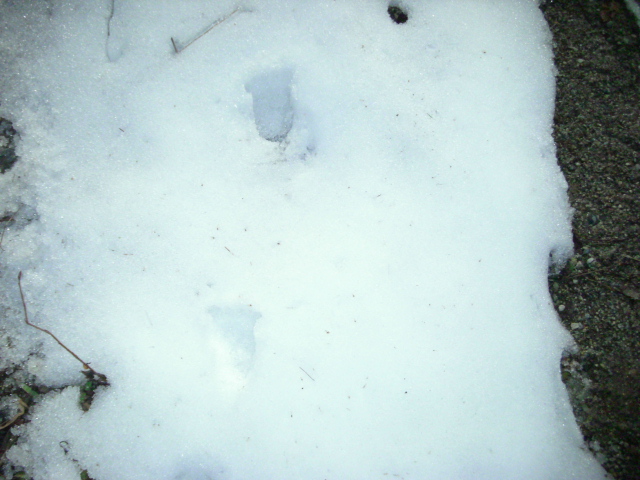 Above: left & right baby 5 inch splayed toe rounded heel Sasquatch tracks...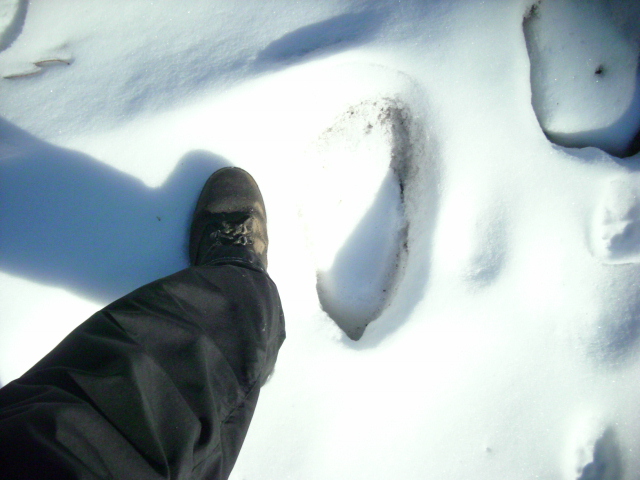 Above: Additional adult imprint in the snow...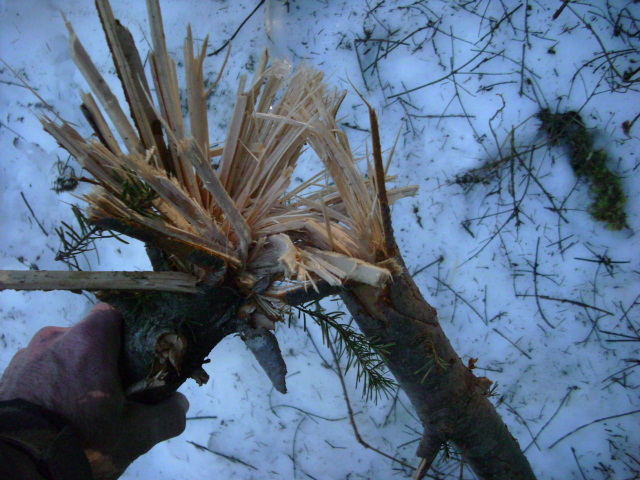 Above: Brisson discovered tree twists and bent-over tree limbs in the same area...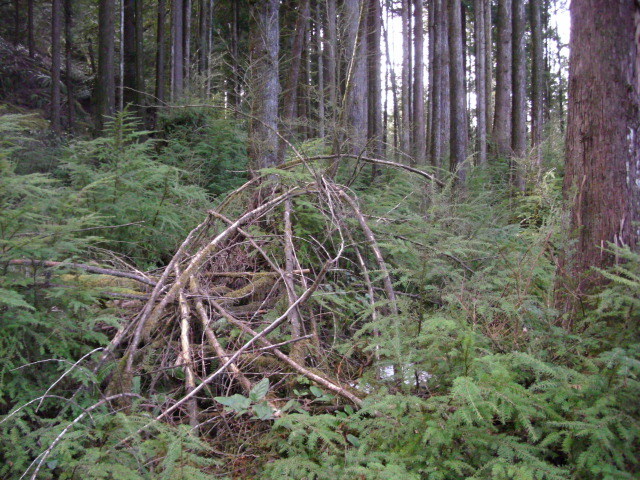 Above: In same area, the Brisson's found this arched limb formation...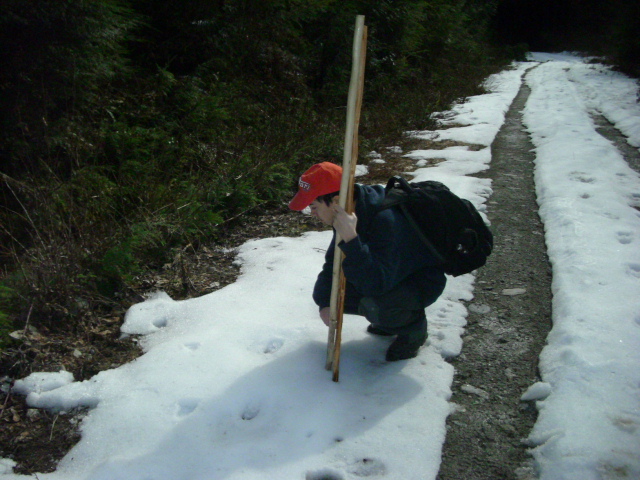 Above: Ray Brisson observing baby tracks; adult tracks trail down center road...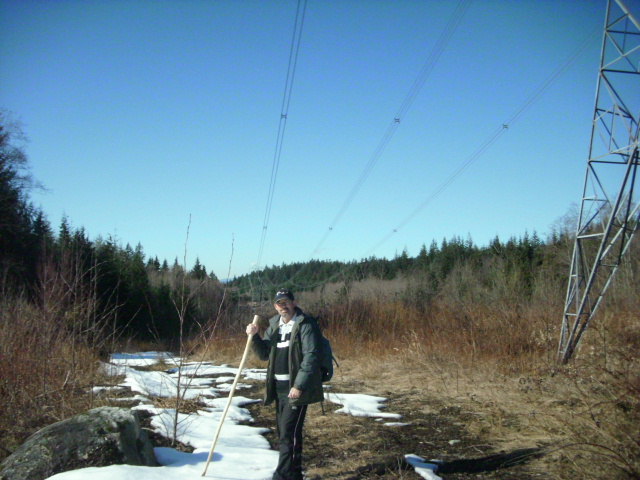 Above: Randy Brisson at Stave Lake, BC