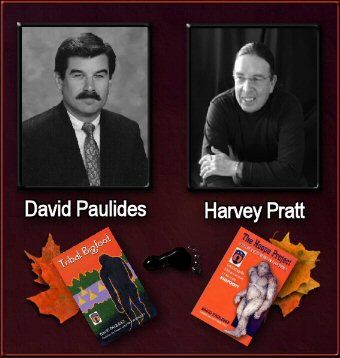 David Paulides wrote a very good book on Bigfoot which he called "Tribal Bigfoot". Using modern forensic science tools techniques, accompanied by a top notch criminalist sketch artist, engaging the Native American people and collecting their witness accounts, from the only people who, for generations, have been fully aware of the Bigfoot people, his work has revealed much more information and detail than any previous effort.

The book is well illustrated with the many resulting sketches, revealing perhaps for the first time, that each Bigfoot person has very individual physical characteristics. Scientists and the general public would be well served to read this book and accord it the respect the information therein deserves.

Purchase information: http://www.hancockhouse.com/products/tribig.htm

Lawrence Leavell
August 3, 2009

The NABS website is here: www.nabigfootsearch.com

Back to Reviews?
Back to stories
Back to Bigfoot Encounters Main page
Back to Newspaper & Magazine Articles
Back to Bigfoot Encounters "What's New" page


Portions of this website are reprinted and sometimes edited to fit the standards of this website
under the Fair Use Doctrine of International Copyright Law
as educational material without benefit of financial gain.
http://www4.law.cornell.edu/uscode/17/107.html
This proviso is applicable throughout the entire Bigfoot Encounters Website.