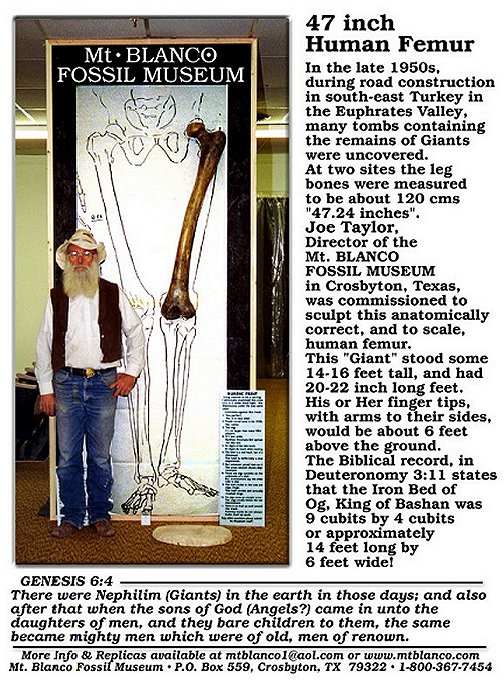 Mt Blanco Fossil Museum is located on 124 W. Main in the heart of Crosbyton, Texas on US 82 about 35 miles east of Lubbock. The museum building has 15,000 square feet of floor space. The address is: 124 W. Main,
P.O. Box 550, Crosbyton, TX 79322 (806) 675-7777
(806) 675-2421 (Fax)

Thanks to Joe Taylor
for sending this along to Bobbie Short at Bigfoot Encounters.



























..