Vancouver Edition - Mark Hume, with files from Graham Andrews, The Port Alberni Valley Times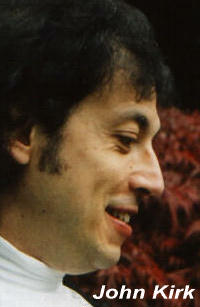 VANCOUVER, BC 14 November 2002 --- A flurry of Sasquatch sightings on Vancouver Island and near Squamish on the Lower Mainland have revived hopes, among those who believe in the paranormal, that evidence of a mythical North American ape may yet be found.
"It has been really quiet for a long time, but now we're getting something of a comeback for Sasquatch sightings," John Kirk, president of the British Columbia Cryptozoology Club said yesterday.

Mr. Kirk, whose organization seeks to document credible sightings by interviewing eyewitnesses and searching for physical evidence, said reports of "great hairy beasts" near Squamish and Port Alberni are encouraging.
"What we are really hoping for is that someone will have seen one of these animals rub against a tree or some branches so that we might recover a hair sample, or even some blood, that would allow us to do some DNA testing," he said.
The latest reports came in from the East Coast of southern Vancouver Island this week, where three people say they saw strange creatures between Port Alberni and Tofino.
Another individual has reported hearing the animals howling in the forest.
The Alberni Valley Times said in a story that Arnold Frank and Patrick Frank, his nephew, claim to have seen the creature twice. The first encounter was in the bush: They heard a crashing sound and
glimpsed the creature through the trees.
"We just saw some real big orange eyes, real high off the ground," Arnold Frank said.
The two men reported seeing the same creature run into the woods a few nights later when they drove along the highway.
"We both figured it was too big to be a bear," Mr. Frank said. "And bears don't walk on two legs."
They estimated the creature to be around 2.4 metres tall. "To see something that big would scare anybody," said Mr. Frank, whose brother, Alex Frank, has reported hearing creatures in the thick
woods in the area.
"There's a weird howling sound going on around Indian Bay during the day," he said.
The Alberni Valley Times also reported that an elderly woman claims to have seen a creature crossing the road in front of her car. "The gigantic biped allegedly stopped in front of her car, and
looked directly at her before disappearing into the bush."
Jessie Hamilton, an elder with the Hupacasath First Nation, said there are references to Sasquatch encounters throughout oral history, including one story about a man who wrapped himself in a blanket to hide from the beast, only to be picked up and twirled in the air before being set back down.
Mr. Kirk said there have not been many sightings of Sasquatch, sometimes called Bigfoot, on the East Coast of Vancouver Island, but he is encouraged by the recent accounts.
"It's not an area that's been great for sightings. There might have been one or two over the years. But ... we think it's worth following up. The description of orange eyes gives them some credibility," he said.
"There's a reflective characteristic for Sasquatch eyes from all the sightings.... Many people report red, glowing eyes, and orange would just be a variation of that."
Mr. Kirk said the Vancouver Island reports follow closely on alleged encounters in the Squamish area, in which a larger animal was seen with two that are smaller.
Mr. Kirk said it could possibly be a female with juveniles. "One report was by a woman who was camping. She was wakened by sounds in the early morning, looked out of her tent and saw the three animals," he said.
He said several other sightings from the same area have also independently described an apparent adult with two juveniles.
"This seems to be the same group of animals seen repeatedly," he said.
Reports of Sasquatch go back in B.C. history to undated native accounts from before European contact. But despite hundreds of expeditions by amateur Sasquatch hunters, no one has ever come back with any hard evidence of the mythical creatures.
Some people have recorded video footage, and others have collected casts of footprints, but in all cases the evidence has been suspect or discredited as a hoax.
Mr. Kirk acknowledged that no matter how numerous or how intriguing the sighting reports have been, nobody has ever come up with proof that Sasquatch exists.
"People have run into them, that's why we get these sightings. But nobody has found the carcass of a Sasquatch yet. But quite frankly, how many hunters have ever found a dead bear or coyote in the woods? That's very rare, and yet there are lots of bears and coyotes out there," Mr.Kirk said.
"When you're dealing with an animal that is as intelligent and elusive as a Sasquatch ... if they are hard to see alive, it's understandable they would be hard to find dead.
"It's a difficult situation, though. Of course, we want to find hard evidence, and that's why we keep investigating these sightings."
Black & White Photo: Sightings and photographs of Sasquatch, sometimes called Bigfoot, have traditionally been discredited as hoaxes.

Copyright 2002 National Post,

Back to Bigfoot Encounters Main page
Back to Newspaper & Magazine Articles
Back to Bigfoot Encounters "What's New" page

Portions of this website are reprinted under the Fair Use Doctrine of International Copyright Law as educational material without benefit of financial gain.
http://www4.law.cornell.edu/uscode/17/107.html
This proviso is applicable throughout the entire website.