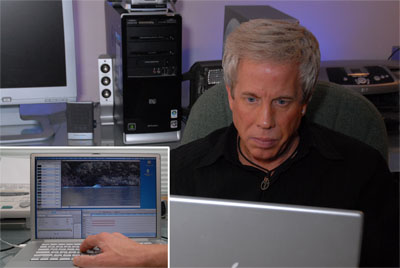 Doug Hajicek, president/creator/producer for the series MonsterQuest, Whitewolf Entertainment
March 25, 2019

Dear MonsterQuest Fans,

Like many of you, I am a bit saddened by the official cancellation of MonsterQuest. However, we will continue to produce similar programming in the future as opportunities arise.
Cryptozoology will always be passion for me personally.
The official end of MonsterQuest did not happen because of any lack of topics or for lack of viewers. The Network has decided to go another direction to assure their future as a powerful force in television. We are extremely happy to have been part of the successful growth of the History Channel.
I am sincerely humbled by the opportunity to have created so much programming on this fascinating topic.
Sincerely,
Doug Hajicek
Producer/ Creator/ MonsterQuest
Whitewolf Entertainment Inc.
MonsterQuest Episode Guide
http://www.tvrage.com/MonsterQuest/printable/
Doug's streaming Live Bear Cam Page
http://www.pixcontroller.com/News/BearDen/BearDen-Webcam.htm
Listen to Doug Hajicek Producer Of Monster Quest
on Blogtalkradio BTR:
http://www.blogtalkradio.com/tcsjrbigfoot/2009/12/05/bigfoot-research-talk

--------------------------------------------------------------------------------------------------------


Back to Stories?
Back to Bigfoot Encounters Main page
Back to Newspaper & Magazine Articles
Back to Bigfoot Encounters "What's New" page






Portions of this website are reprinted and sometimes edited to fit the standards
of this website under the Fair Use Doctrine of International Copyright Law
as educational material without benefit of financial gain.
http://www4.law.cornell.edu/uscode/17/107.html
This proviso is applicable throughout the entire Bigfoot Encounters Website