Article excerpt:
Biscardi: "...Finally, our efforts paid off. We got the most astounding film footage of Bigfoot ever made."
"After searching the area for some time, we sighted the beast and our photographer started his camera rolling.
It was ankle-deep in water about 100 to 150 yards away."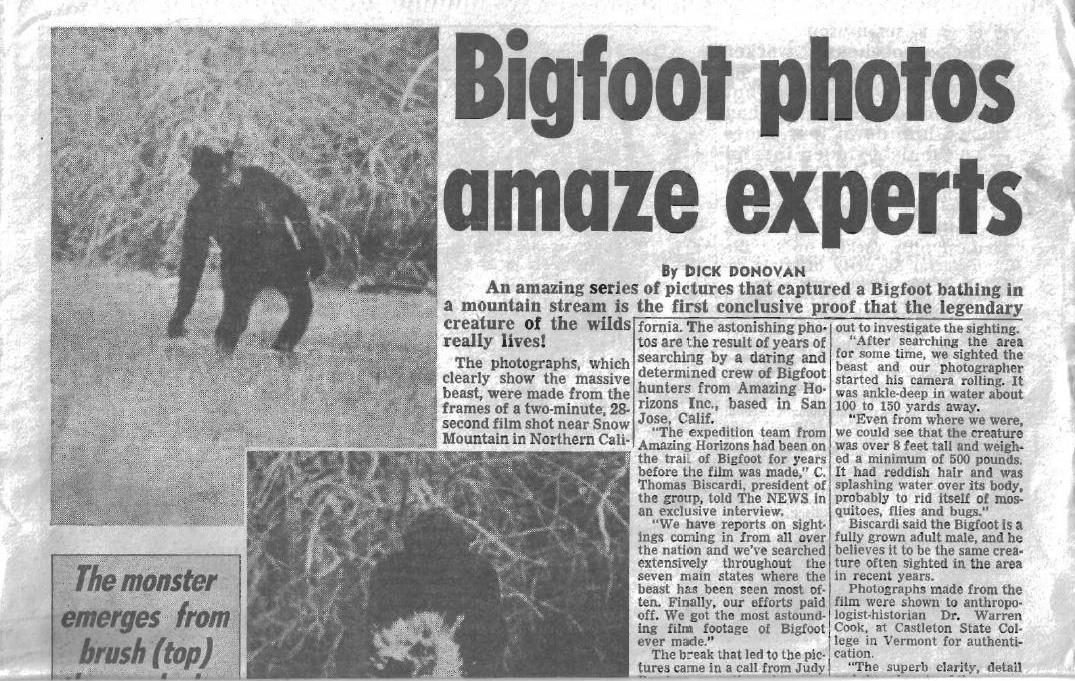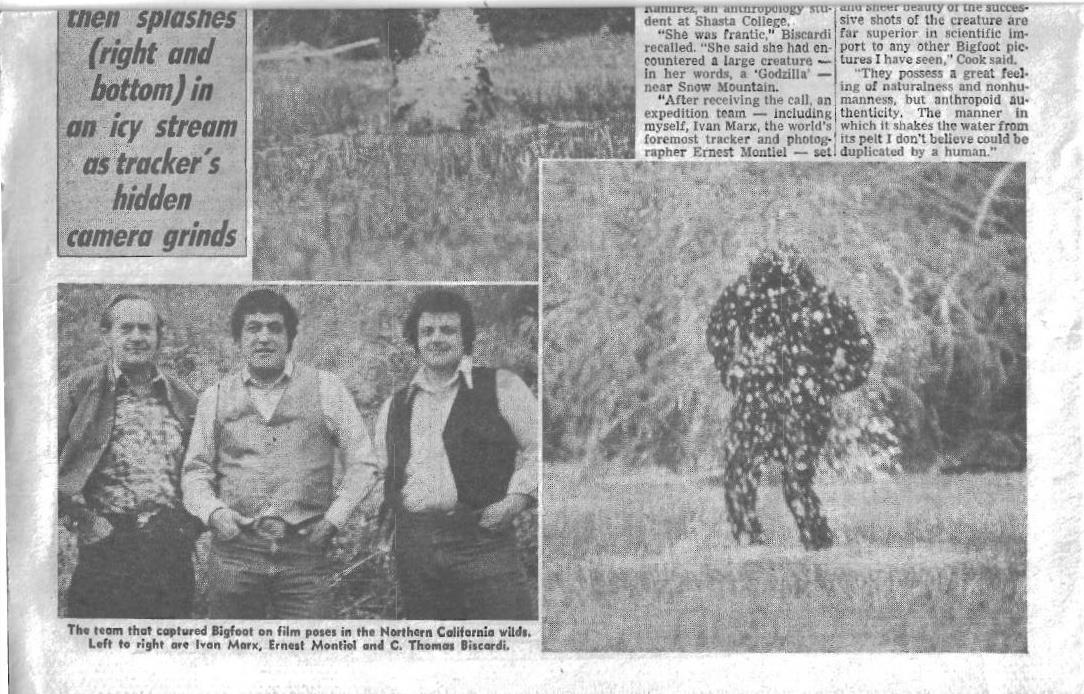 From the files of the late Rene Dahinden...

Back to Stories?
Back to Bigfoot Encounters Main page
Back to Newspaper & Magazine Articles
Back to Bigfoot Encounters "What's New" page



Portions of this website are reprinted and sometimes edited to fit the standards of this website
under the Fair Use Doctrine of International Copyright Law
as educational material without benefit of financial gain.
http://www4.law.cornell.edu/uscode/17/107.html
This proviso is applicable throughout the entire Bigfoot Encounters Website.