Freedom, Waldo County Maine - 2007

On Wednesday February 28 2007 at about 9 AM - A 27-year veteran school bus driver reported observing what had to have been a sasquatch on her way home. "... it was about 9am when I saw movement ahead; I looked up to see this huge, hairy body make an about face. It was about to step out over the snow bank - then I saw it turn quickly and step back into the woods. It stepped in the same tracks going back up the hillside as it did when it came out. It had to be at least eight or nine feet tall, maybe taller... It had hair that swung away from the body as it turned and light in color something between light brown to gray. I pulled up and stopped to look. I could only see tracks and being alone I didn't dare to get off the bus.

Later my husband, son, daughter and an old friend went down to look at the tracks.The footprints were about sixteen inches long, spaced out at about seven feet. We followed them up the side of the hill until it became apparent that we were now on what even I have to admit was deer trail. I have seen many deer and I KNOW WHAT I SAW WAS NOT A DEER. It walked upright and didn't leap or hop. NEEDLESS TO SAY THEY THINK I'M NUTS. BUT I KNOW IT WASN'T A DEER!!!!!!!!!

Edie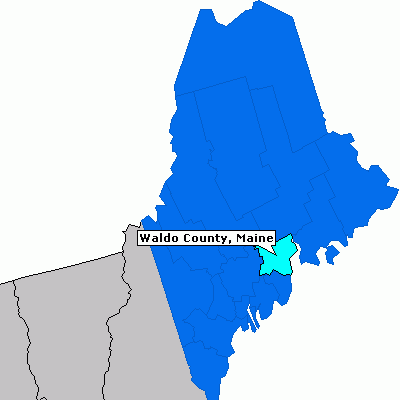 Back to State by State Sightings Page?
Back to Main Page?
Back to What's New Page?